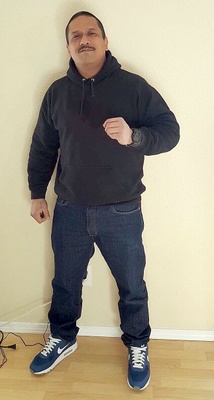 Posted
Franklin Bamba Atoigue, a 46-year-old Pacific Islander, died Friday, Oct. 6, after he was shot in the 23500 block of Panama Avenue in Carson, according to Los Angeles County coroner's records.
Atoigue was visiting friends in Carson and they were hanging out in the garage when someone knocked on the door at 5:35 a.m., Los Angeles County Sheriff's Lt. Joe Mendoza said. 
When Atoigue opened the door, someone outside opened fire, striking him in the torso, Mendoza said.
Atoigue was taken to a hospital, where he was pronounced dead at 7:11 a.m., according to coroner's records. 
The shooter fled on foot, Mendoza said. Investigators don't have a description of the gunman or a motive for the shooting, although they say it does not appear to be gang-related.
Atoigue was born in Guam and moved to California with family in 1981 ...