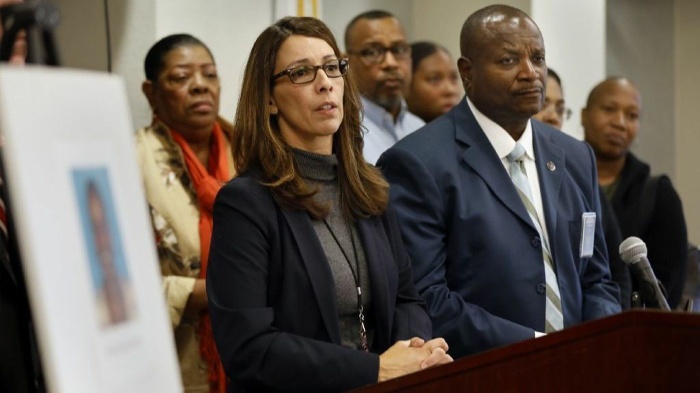 Posted
When Taja Jones failed to pick up her 14-year-old son from a babysitter one spring evening in 2006, her friends and family knew something was wrong,
The 35-year-old mother left her job at a mortgage company at about 2 p.m. on the afternoon of April 20 and never returned.
Her body was discovered five days later, crumpled on the floor of her vehicle in the 5800 block of Jefferson Boulevard. The coroner's office concluded Jones had been shot in the head.
More than 12 years after Jones was found dead, two people — including Jones' babysitter — have been charged with murder, police said Wednesday.
Tyranda McDaniel, 49, and Nicole Chapple, 43, who were in a relationship in 2006, might have killed Jones because of a large family inheritance, police said.
In addition to murder, McDaniel and Chapple face a special-circumstance allegation of lying in wait, according to the Los ...