Dejon Willie Ward, 21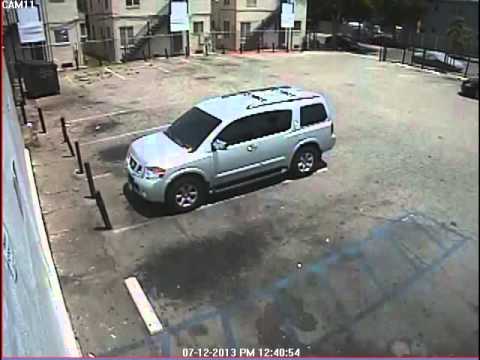 Dejon Willie Ward, a 21-year-old black man, was fatally wounded Friday, July 12, in the 4100 block of Venice Boulevard in Arlington Heights, according to Los Angeles County coroner's records.
Ward, of Victorville, was lost in the area and pulled over near Venice and 12th Avenue to check for directions when he was approached by two people on each side of his car, said Los Angeles Police Det. Supervisor John Shafia.
One of the men shot Ward, then both fled in a silver Nissan Armada SUV, Shafia said.
"Any one of us could have been in his shoes by turning right instead of left," he said.
Detectives have released video showing the suspects leaving the scene. Ward died at 12:55 p.m. at the scene, according to coroner's records.
Anyone with information is asked to call Shafia and LAPD West Bureau Det. Jose Robledo at (213) 382-9370. Those who wish to remain anonymous can call Crime Stoppers at (800) 222-8477.
Image shows the silver Nissan Armada SUV the suspects fled in. Click the image for the video. Credit: Los Angeles Police Department
-- Nicole Santa Cruz
Do you have information to share about the life of Dejon Willie Ward ? The Homicide Report needs your help. Please fill out this form or e-mail us at homicidereport@latimes.com.